For dogs who love peanut butter, this homemade treat recipe has a double dose of nutty goodness in the batter and the creamy frosting.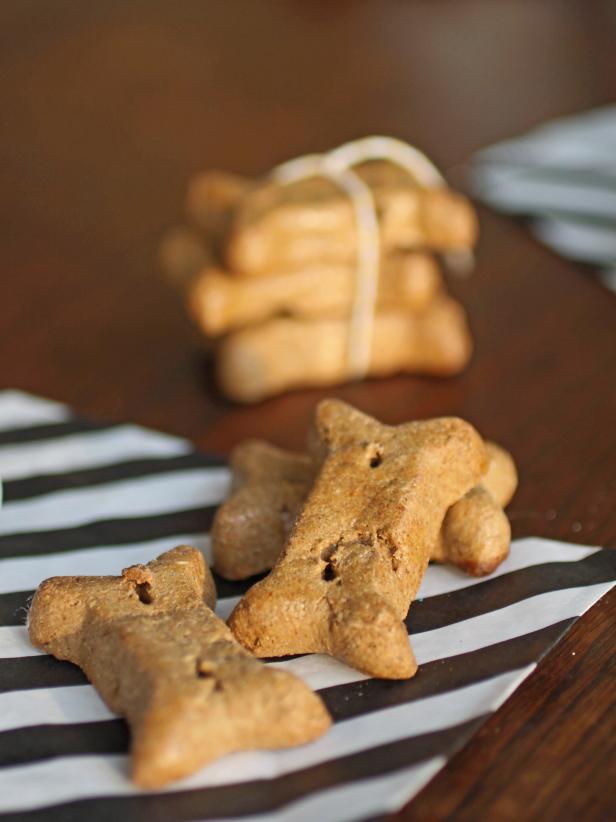 Makes about 20 cookies
Ingredients
1-1/2 cups flour
3/4 cup oatmeal
1/4 cup wheat germ
1/4 cup crunchy peanut butter
1/4 cup vegetable oil
1/4 cup honey
1 tsp baking powder
1/2 cup water
Directions
Preheat oven to 325 degrees F. Combine all ingredients and mix on low until blended. Form into tablespoon-sized balls and place on ungreased cookie sheet. Flatten balls to 1/4-inch using the tines of a fork. Alternately, roll the dough on a floured surface and cut out using a bone-shaped cookie cutter. Bake for 15-20 minutes, or until golden brown.
Peanut Butter Dog Treat Icing (Optional)
Combine 1/3 cup of peanut butter with 1/4 cup of soy milk. Stir vigorously until combined. Spread onto the dog cookies.