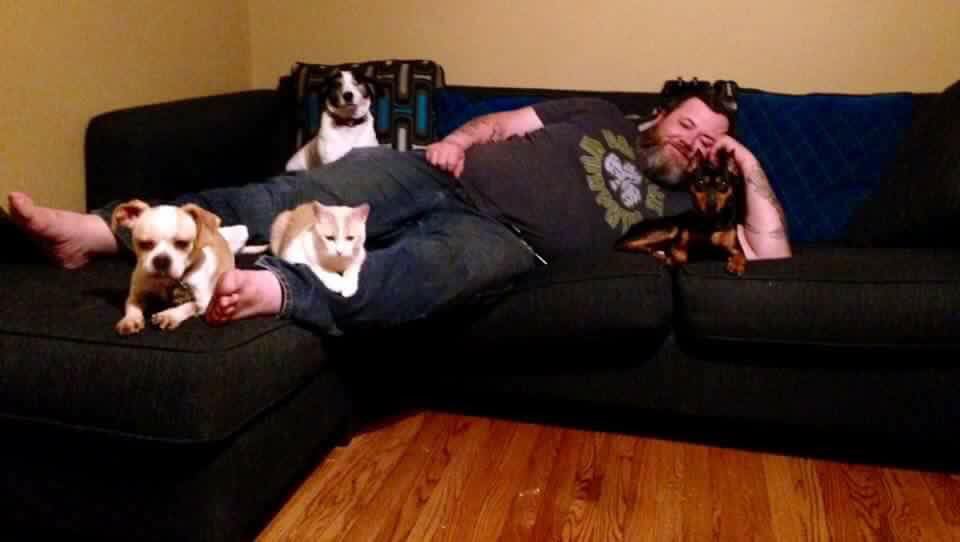 Eric E.- Manager, Pet Care Specialist
Hi!  I'm Eric, I'm a Chicago transplant that has enjoyed living in St. Louis the last 16 years.
Animals have been a big part of my life, growing up on a farm I was able to have lots of experience with all different types.  I'm a huge Steelers fan, and enjoy time in the outdoors with my dogs.
I look forward to working with you and your pets.
As of 2019 I am excited to step into a management role with STLC3, I look forward to continue growing in this role as well as spending time with all of our pet sitting and dog walking clients!