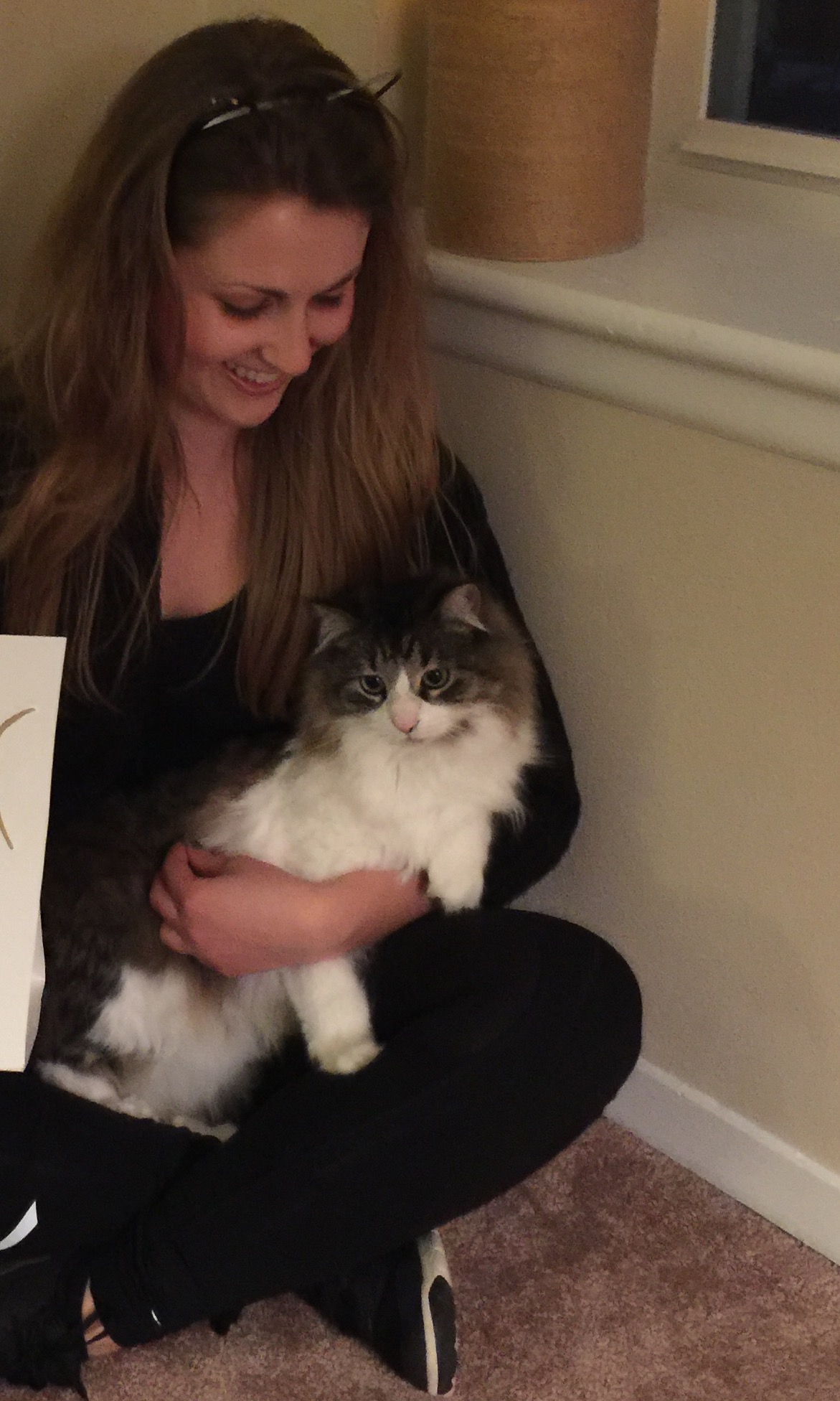 Lindsay C.- Pet Care Specialist
Lindsay has been an animal lover her whole life and grew up with lots of pets in the home. Over the years her pets have included three dogs, a dozen or so cats, guinea pigs, snakes, tarantulas, chameleons, a hedgehog, and a fish. She has been a petsitter and dog walker in St. Louis for 3 years and has also volunteered with the SPCA and a wildlife rehabilitation center.

Currently Lindsay has one beautiful kitty named Lucy to keep her company. Lucy was adopted from a parking lot at age 4 months. Lindsay and Lucy moved to St. Louis from North Carolina so Lindsay could pursue graduate school, and then they decided to stick around the city. Lindsay currently works full-time as a child therapist, but can't get enough animal love, so very much enjoys her pet sitting job which allows her to provide care and attention to family pets in any of her spare time!