By Becky Hardin, The Cookie Rookie
Homemade cat treats are such a fun thing to make, and your cat(s) will absolutely love you if you give them these tasty salmon cat treats!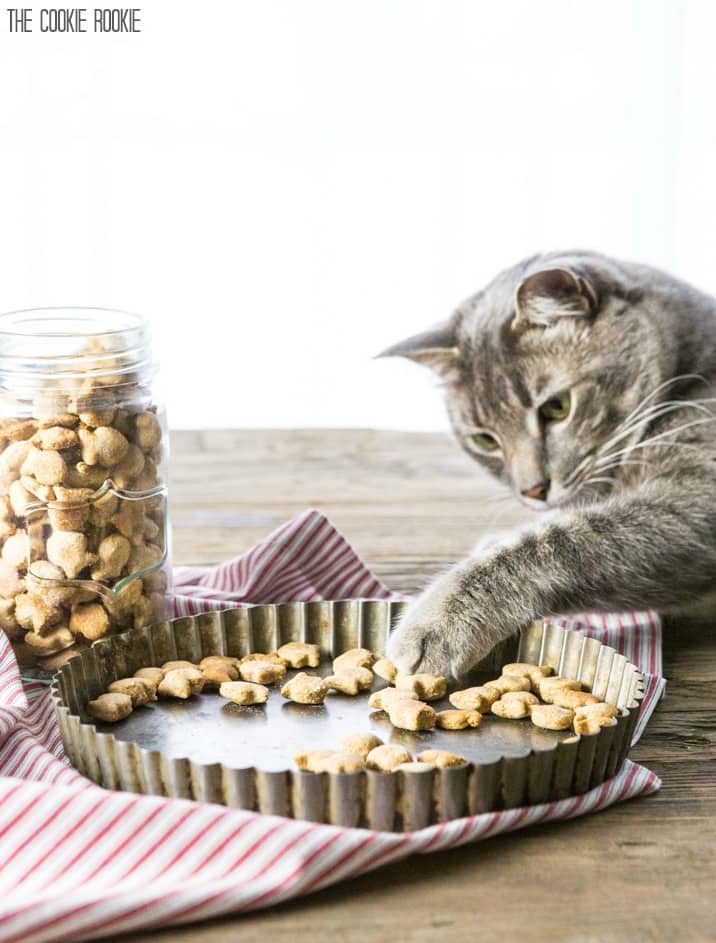 Ingredients
How to Make Homemade Cat Treats
Place the canned salmon, undrained, in a food processor.
Pulse the salmon to chop finely.
Combine the chopped salmon, egg, and flour in a stand mixer until it forms a dough.
Roll out 1/4-inch thickness on a floured surface and cut into shapes.
Bake until lightly browned and crispy: about 20 minutes.
Do I Have to Use Salmon in This Recipe?
Any canned, oily fish will work in this recipe, and your kitty will thank you for being so creative. Try tuna, mackerel, or even canned shrimp!